This is an In-depth Loan Signing System review to help you decide if Mark Willis's notary signing agent course is worth it.
In this comprehensive review, I will address any questions you might have about the Loan Signing System's process and offerings.
<< Join Loan Signing System Free Training Here <<
Let's dive in.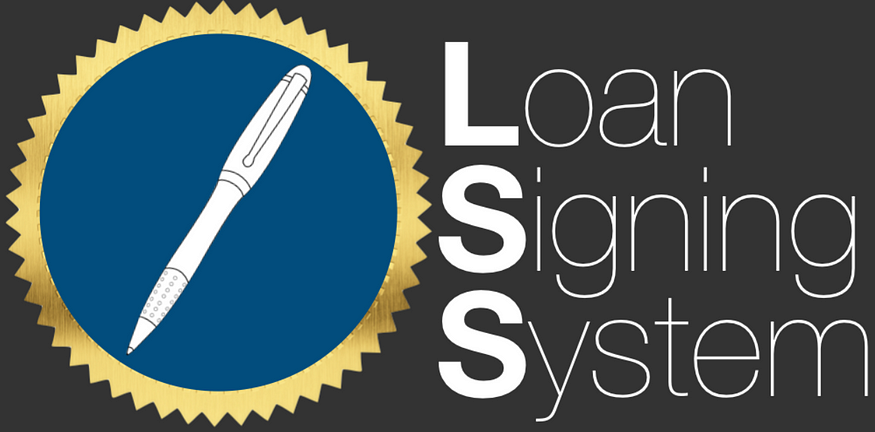 Unveiling the Pros and Cons of Loan Signing System
Pros of Loan Signing System
Comprehensive Curriculum: All of the courses offered by Loan Signing System are expertly curated. The fact that they are designed by someone successful in the business is a major plus. This means you are getting the best possible information that you can get from an expert. Thousands of students has succeeded following the practices in the training.
Affordability: The price points of all course tiers remain within an accessible range, allowing students to invest in their career growth without excessive financial burden.
Diverse Resources: The LSS Conference and informative blog provide a well-rounded education, augmenting formal training with valuable insights and networking opportunities.
Success-Centric Approach: The Loan Signing System prioritizes students' success, aiming to provide holistic guidance for thriving in the industry.
Cons of Loan Signing System
Lack of In-Person Options: All courses are conducted online, potentially posing a challenge for learners who prefer in-person instruction.
Limited Instructor Pool: The absence of varied instructors might result in a somewhat narrow perspective, limiting exposure to diverse viewpoints. However, the six-figure course features some experts in the industry.
Unveiling the Loan Signing System
Overview of the System
The Loan Signing System, spearheaded by Mark Willis, stands as in-depth training for those aspiring to excel as notary loan signing agents in the real estate sector.
Mark Willis boasts extensive experience as one of the highest-earning loan signing agents in the industry, making him an authoritative figure to learn from.
With a remarkable track record of conducting over 100,000 loan signings, he possesses invaluable insights to help newcomers navigate the industry's intricacies and sidestep common pitfalls.
It's worth noting that Mark Willis has even penned a best-selling book titled "The Best-Kept Secret in Real Estate — How to Become a Successful Notary Loan Signing Agent," further cementing his authority in the field.
The Loan Signing System extends its reach through a series of YouTube videos, collectively garnering over 1 million views.
The substantial viewership of these videos underscores the credibility and quality of information associated with the Loan Signing System.
Teaching Approach
Mark's instructional methodology revolves around a foundation of professionalism and the pursuit of success in the realm of loan signing agents.
What sets his approach apart is the emphasis on not merely equipping students with the essentials to pass the National Notary Agent exam, but rather empowering them to thrive.
Unlike certain courses that focus solely on basic knowledge, Loan Signing System delves deeper, incorporating topics such as marketing strategies, networking, and core industry principles.
This comprehensive approach ensures that students gain a well-rounded understanding of the industry dynamics and the nuances required for success.
Furthermore, Mark's teaching style is is also known for being incredibly accessible and relatable.
Recognizing the complex nature of the material, he has meticulously tailored the curriculum to cater to a wide audience, ensuring that learners from diverse backgrounds can grasp the intricacies of the subject matter.
This accessibility is crucial in a field that demands a clear comprehension of multifaceted concepts.
The course content goes beyond the confines of National Notary Agent exam preparation, delving into real-world scenarios that reflect Mark's years of practical experience in the field.
In-Depth Exploration of the Loan Signing System
Diverse Course Options Let's delve into the various course options provided by the Loan Signing System:
Fundamental Course
This foundational package, priced at slightly below $297, lays the groundwork for aspiring loan signing agents.
It equips learners with the necessary knowledge to pass the NNA exam and acquire certification.
The course covers all of the closing types (fixed rate, adjustable rate, HELOC, reverse mortgage and seller package), offering insights into the details of various documents encountered in these closings.
You will also learn how to do a Loan Signing in under 1 hour and how to how to get signing jobs without selling.
Additionally, you will get a 60-day free complete notary mentorship as a bonus for buying this course.
<< Check Loan Signing System Fundamental Course Here <<
Professional Course
Priced around $479 (or 4 payments of $137 per month), the Professional Course encompasses everything offered in the Fundamental Course and more.
It includes a 120-day monthly training mentorship, extending well beyond the exam-oriented training.
Noteworthy inclusions involve strategies to secure higher-paying loan signings and a meticulously crafted script for pitching services to contract firms.
You will also learn how to get repeat signings by packaging loan documents.
Additionally, this course offers the opportunity for a live face-to-face session with Mark, fostering an interactive learning experience.
<< Check Loan Signing System Professional Course Here <<
Six-Figure Course
For under $797, the Six-Figure Course is the epitome of comprehensive training.
Combining elements from the Fundamental and Professional Courses, it also delivers specialized training aimed at maximizing earning potential.
A six-month mentorship with Mark himself is a standout feature, offering insights from his extensive two-decade experience.
Moreover, this package provides direct training from industry representatives, including escrow officers, real estate agents and mortgage officers that hire signing agents.
And by best module in this course is the lesson on how six-figure signing agents build their business.
<< Check Loan Signing System Six-Figure Course Here <<
Abundant Student Resources
Insightful Blog
In addition to the structured curriculum, the Loan Signing System boasts an informative blog section.
This segment addresses common queries regarding the profession, providing newcomers with a solid understanding of the industry's dynamics.
Topics range from assessing personal suitability for the job to strategies for excelling as a loan signing agent. These blog posts serve as a valuable resource, offering insights that complement the formal training.
National LSS Conference
A highlight among the resources offered by the Loan Signing System is the annual LSS Conference.
This conference provides a unique opportunity for loan signing agents to converge and network with fellow agents and escrow professionals.
Establishing connections within the industry is pivotal for career growth, and this conference facilitates exactly that.
The event spans a weekend in Las Vegas, featuring informative talks by industry experts and Mark himself.
Attendees can engage in Q&A sessions and interactive events, gaining insights directly from the luminaries of the field.
Evaluating Loan Signing System Pricing
When weighing your options, pricing becomes a key consideration. The Loan Signing System offers three distinct course tiers, accommodating various goals and budgets:
Fundamental Course: Priced at $297, this option is tailored for individuals seeking supplementary income or part-time engagement. It provides a cost-effective entry point into the world of loan signing agents.
Professional Course: With a price tag of $497, this package caters to individuals committed to establishing a full-fledged career as a loan signing agent. It offers comprehensive training beyond exam requirements, equipping learners for sustained success.
Six-Figure Course: At less than $797, this premium option addresses those aiming for substantial success in the industry. Building upon the foundation of the previous courses, it offers extended mentorship and specialized training.
In Conclusion
Graduates of the Loan Signing System express widespread satisfaction, a testament to the program's effectiveness in fostering successful careers.
Students commend Mark's vested interest in their success, underscoring his commitment to facilitating their financial growth.
If the Loan Signing System aligns with your aspirations, it could be a promising avenue for gaining an education that paves the way for success as a loan signing agent.
When considering the Loan Signing System, it's essential to weigh your career goals against the offered course options.
Whether you're aiming to earn supplementary income or establish a full-time career, the Loan Signing System offers tailored pathways to achieve your objectives.
By investing in this comprehensive education, you're equipping yourself with the tools and knowledge necessary to excel in the dynamic field of loan signing agents.
This marks the end of my Loan Signing System review. Any question?
You can also checkout my Notary2pro review.