In this TRND bot review, I am going to tell you everything you need to know about this trading tool and how it has helped me revolutionized my trading journey.
Let's dive in.
About TRND Bot (a.k.a TRND Pro)
TRND Bot (or TRND Pro) is a platform that provides you with everything you need to become a profitable trader.

It gives you access to a premium toolkit that contains 10+ professional trading tools to take your game to the next level. I will expand more on this tool in this TRND Bot review.
The platform also gives you access to a trading masterclass taught by 7-figure traders, who teach you trading from A-Z.
Although, the main reason I paid for the tool was for the bot, but the course is useful too.
Now let's break down the benefits of this platform in detail.
TRND Pro Toolkit Review
I am beyond excited to share a transformative journey I've embarked upon with a tool that has revolutionized my trading game – the TRND Pro Toolkit. 
It's not just a collection of tools; it's a comprehensive trading companion that has redefined how I approach the market. 
This Pro toolkit will grant you access to a suite of 10+ professional-level tools all rolled into one powerful indicator. And the best part? It's all designed to be as straightforward as a one-click trade.
Now let me break down all the tools inside the TRND pro toolkit.
1. Take Profit Notifier
Let's begin with a scenario we've all encountered – being engrossed in a hundred different tasks and suddenly realizing you've missed the optimal moment to take profit or execute a trade. 
With the Take Profit Notifier, a game-changer that operates with near-perfect timing, you will never miss out on taking profits anymore. 
This ingenious tool gives you access to meticulously backtested take-profit levels that shows notifications on any device of your choice when it's time to make a move. 
I've experienced firsthand the accuracy of this notifier. Let me tell you, it's just like having a trading assistant who's always vigilant, ensuring you never miss out on profit-taking opportunities.
The notification appears like that of Whatsapp: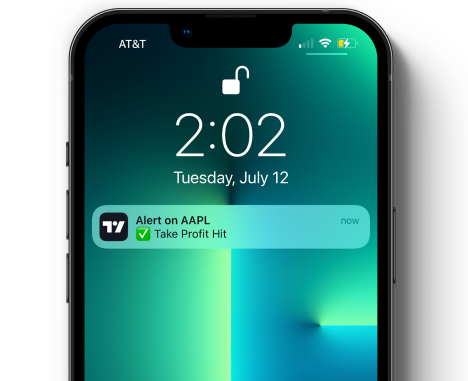 2. Reversal Cloud
Ever wished you could anticipate market reversals before they happen? The Reversal Cloud tool grants you that very ability. 
By harnessing the power of TRND's custom cloud, the reversal cloud tool visually presents you with potential reversal zones that defy conventional indicators. 
I have tried a lot of indicators in the past, including EzAlgo, Moving Average, etc, but I can confidently say TRND Reversal Cloud does better than most of them, for a cheaper price.
Imagine being knowledgeable of crucial reversal points, this means you can make timely entries and exits. 
This is what it looks like: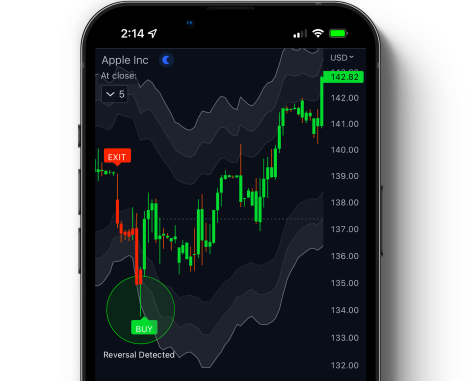 I've watched my trades turn from uncertain gambles to calculated moves, all thanks to this remarkable tool.
I am not really a big fan of indicators, but the reversal cloud is just amazing enough for me to love it.
3. TRND Dashboard
Now, let's address the challenge of staying updated on market developments without drowning in an ocean of news updates. 
Honestly, I hate watching or reading the news, even though I know how it can affect my trading. However, the TRND Dashboard emerges as a beacon of knowledge for me. 
Also, this dashboard grants you access to backtested take-profit levels, providing insights that are essential for making informed decisions without being overwhelmed by information overload.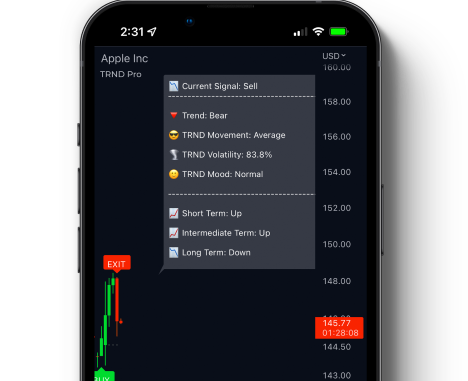 This dynamic feature has elevated my trading confidence and knowledge exponentially.
4. Oscillator Pro
For me, here's where the TRND Pro Toolkit truly shines – the Oscillator Pro. 
This tool has become my compass, guiding me through the complex market landscape. 
By helping me understand the underlying market trend, the Oscillator Pro prevents me from trading against the current. 
This is not just a tool; it's a strategic advantage that keeps me aligned with institutional players and boosts my trading accuracy.
5. Pattern Detection
Technical analysis used to be a time-consuming puzzle for me. But not anymore, with the Pattern Detection tool – a game-changer that automates the identification of critical support and resistance levels. 
It's like having a skilled analyst by your side, highlighting the essential points on your charts. 
This has revolutionized my approach to analysis, allowing me to focus on crafting strategies rather than deciphering complex charts.
The tool basically allows you to know where important levels like support & resistance are without having to draw them in yourself.
6. 5+ More Pro-Level Trading Tools
The creators of TRND are diligently working on five more pro-level trading tools that promise to further amplify our trading prowess. 
As someone who's already benefited immensely from the existing toolkit, I can't help but anticipate the groundbreaking innovations that await us. 
I personally don't know if I will need any of the new tools they are working on as I am not really a big fan of tools, except the mind-blowing ones.
So let's hope these new tools will be as good as the existing ones.
Overall, using the TRND Pro Toolkit has been nothing short of extraordinary. 
I've witnessed how it streamlines my complexities, empowers my decision-making, and ultimately enhances my profitability. 
TRND Masterclass Review
The TRND Masterclass is a comprehensive trading education that's designed to empower traders of all levels, regardless of where they stand on their trading journey. 
For me, I will say It's not just another course; it's a transformative experience that has the potential to take your trading game to heights you've only dreamed of. 
The reason I said so is because it also gives you access to some trading tools. 
So, let's dive right in and explore how the TRND Masterclass has reshaped my understanding of the market and amplified my trading success.
Disclaimer: I am not a newbie in trading, so I ignored some of the content. The program is very good for newbies and intermediate-level traders.
Comprehensive Learning
Trading can often feel like deciphering a complex puzzle, with countless pieces scattered around. 
The TRND Masterclass beautifully assembles these pieces into a coherent picture, making the trading world much more understandable. 
Whether you're a novice eager to learn the ropes or an experienced trader seeking to refine your skills, this course is tailor-made for you. 
The curriculum is meticulously crafted, ensuring that no matter where you start, you'll be equipped with the knowledge and strategies to thrive in the market.
Expansive Library of Trading Education Masterclass
One of the most remarkable aspects of the TRND Masterclass is its expansive library of trading education masterclasses. 
These classes offer a deep dive into various trading concepts, strategies, and techniques. Each module is carefully structured, taking you step by step through the intricacies of trading. 
Whether it's technical analysis, risk management, or understanding market trends, I found these masterclasses to be incredibly informative and engaging. 
The real-world examples shared by the professional 7 Figure Day Traders at TRND brought the concepts to life, making them much easier to grasp and implement.
Pro Coach Live Trading Sessions
Imagine having the opportunity to observe seasoned traders in action, making real-time decisions and sharing their insights. 
The Pro Coach Live Trading Sessions provide exactly that. I found immense value in watching experienced traders navigate the market, explaining their strategies as they go. 
It's like having a front-row seat to the trading world, where you can learn from the best and apply their techniques to your own trades. 
This practical exposure has significantly improved my decision-making skills and boosted my confidence when executing trades.
Live Buy & Sell Signals from Pro Coaches & TRND Pro
Getting timely and accurate signals is a game-changer in trading. The TRND Masterclass offers live buy and sell signals from both Pro Coaches and the TRND Pro toolkit. 
This synergy between human expertise and advanced technology is where the true power lies. 
I've witnessed instances where these signals aligned perfectly, providing me with the conviction to enter or exit trades. It's like having a team of experts guiding your every move, ensuring you're on the right track.
Access to Live Private Trading Chat Room
Trading can sometimes feel isolating, but the TRND Masterclass has transformed that experience. 
The access to a live private trading chat room opened up a realm of collaboration and community. It's a space where traders come together to discuss strategies, share insights, and support each other. 
This sense of camaraderie has not only enriched my trading knowledge but also given me a network of like-minded individuals to learn from and grow with.
Access to Pro Coach Mentoring
Mentorship is often the key that unlocks success. With the TRND Masterclass, you gain access to Pro Coach mentoring, allowing you to receive personalized guidance from experienced professionals. 
This level of mentorship has been invaluable to me, as it offers a tailored approach to address my specific trading challenges. 
Having an expert review my strategies, answer my questions, and provide constructive feedback has undoubtedly accelerated my learning curve.
TRND Masterclass is a transformational journey that equips you with the knowledge, tools, and support to navigate the complex world of trading. 
I've seen my understanding of the market evolved, my decision-making sharpened, and my trading success grow exponentially. 
TRND Bot Reviews by Other Traders
Lavelle upped his account by 8% using TRND: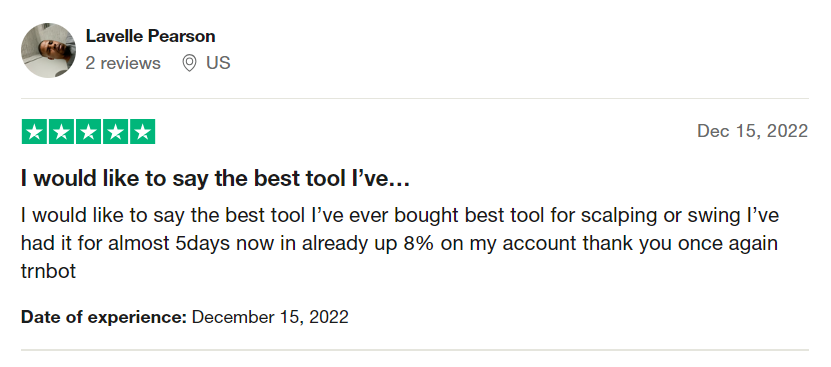 See Taylor's TRND Bot review: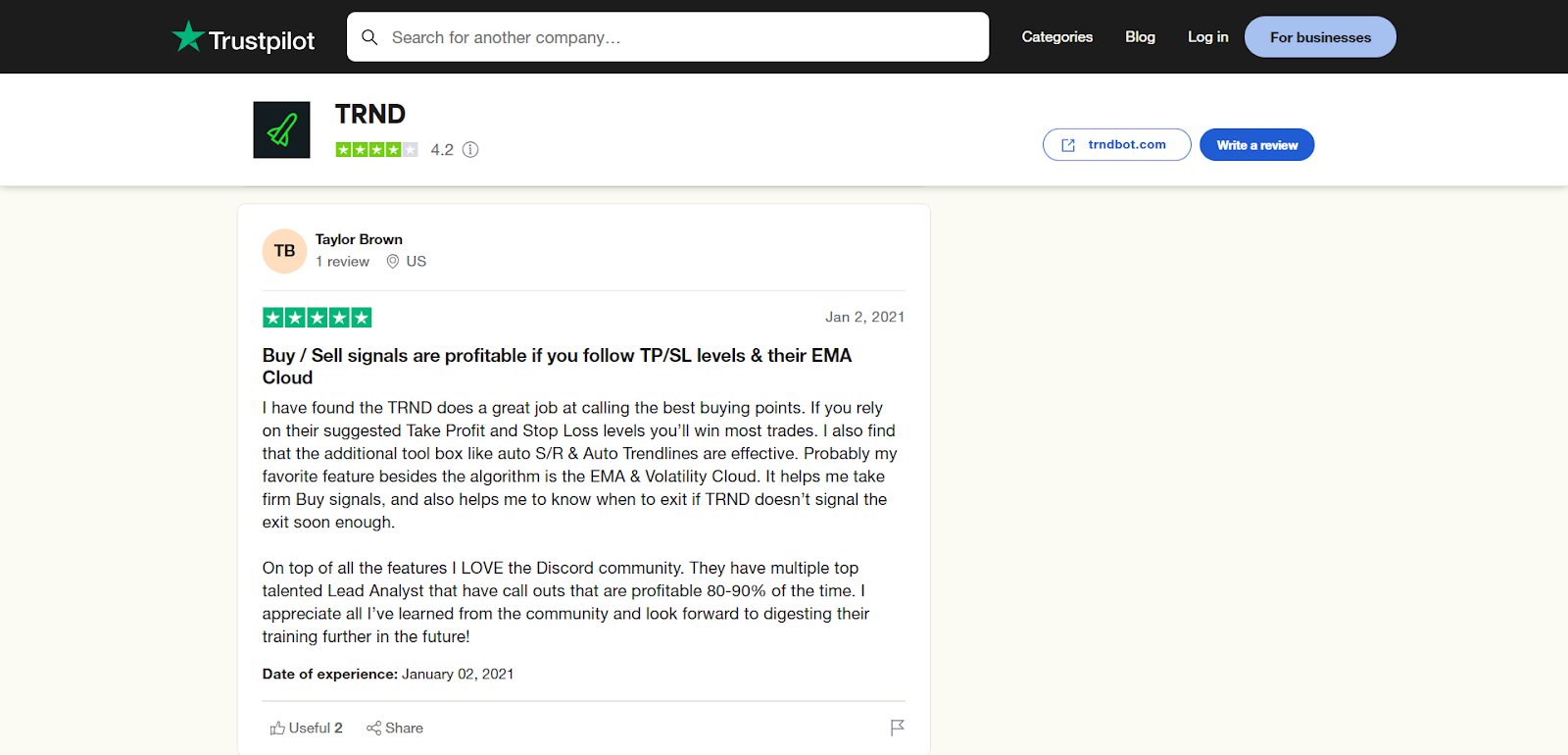 I think I am not the only one who found TRND bot very useful, obviously.
TRND Bot Pricing: What is the Cost of TRND Pro?
There are currently two pricing plans for TRND Pro, which are the TRND Bot Pro for $68/month and TRND All Time Access for $78 per month.
The TRND Bot Pro gives you access to the Pro Toolkit mentioned above. In case you can't recall, here is the list:
Take-Profit Notifier
Reversal Cloud
TRND Dashboard
Oscillator Pro
Pattern Detection
5+ More Pro-Level Trading Tools
Those are all the tools you will gain access to once you pay for the TRND Bot Pro plan.
However, if you prefer the ALL-Time Access plan, you will get everything in the TRND Bot Plan, plus access to the Masterclass (the full course to help you become a better trader), and the TRND discord group.
Seeing that there's only a difference of $10 between both plans, I personally subscribed to the All-Time Access plan, and I recommend you do the same.
TRND Bot Discount
The TRND ALL-Time Access used to be $178 per month. However, there's an ongoing promo that gives you a 50% discount off the plan. 
So if you subscribe to the plan now (click here), you have entered the discount for life.
Pros & Cons of TRND Bot
Pros:
Accurate Signals: TRND delivers precise trading signals based on historical data, market trends, and professional insights.
Timely Alerts: The TRND Bot provides timely notifications, ensuring you don't miss optimal trading opportunities.
Efficiency Boost: Automation streamlines trading tasks, freeing up your time for higher-level strategy development.
Insightful Explanations: TRND offers transparent explanations for its signals, deepening your understanding of market movements.
Adaptation to Change: The TRND Bot adapts to evolving market conditions, ensuring its effectiveness across different scenarios.
Expertise Integration: Insights from professional 7 Figure Day Traders contribute to the accuracy of TRND's signals.
Market Confidence: TRND equips you with insights and tools to make well-informed decisions, increasing your trading confidence.
Interactive trading Community
Cons:
Conclusion: Is TRND Bot Worth It?
Of course, TRND is worth it for traders who want to have more control over their trades without having to dedicate all their time to trading.
The platform allows traders to automate a lot of stuff, allowing them to spend more time doing other things while taking profitable trades.
Also, the TRND Masterclass is a very good course for struggling traders who want to learn how to trade themselves.
So the only thing I can say at the end of this TRND Bot review is that I totally recommend the platform.